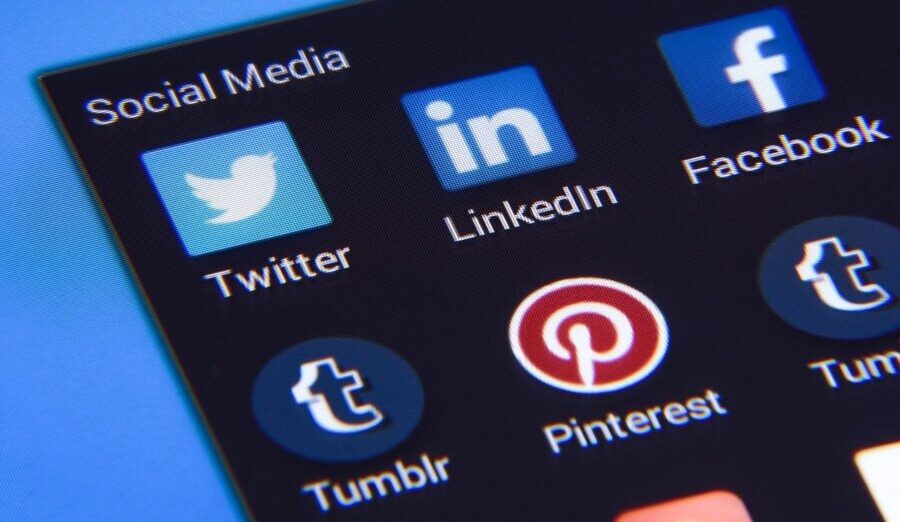 How to do branding of a product
A brand is not only a recognizable name and logo that helps to stand your business unique in the crowded competitive market. When we think about a brand then we have a name, a style, a face, and a way of communicating that give different impressions our brand makes on the different audience and that they know and say about us and our brand.
It is not possible to build a brand without being consistent and maintaining the consistency as you want to extend your brand. Establishing a brand starts with consistency and the feeling you want it to evoke.
Let us start with providing the groundwork to inform you the way that how to do branding of a product and building your brand in the market-
Figure out your place in the market
Firstly you have to discover your place in the competitive market before you start taking any big decision about your product. You should know and understand your potential customers and your current competitors in the competitive market. There are a number of ways available to do this-
You can Google your product or service category then analyze your direct and indirect competitors that come up with the same products or service your offer to your customers.
You can also subreddits that are related to your customers and it can eavesdrop on their conversations and product recommendations.
You can also talk to people who are part of your targeted market and ask them that what brands, services and products they would like to buy from your space
You could look at the relevant social media profiles or pages and can also follow your targeted audience to know about their needs.
You also can go for online shopping or offline and know how your customers would like to browse and buy their favorite products.
Contact Us For, Digital Branding of a Product
Define your product's focus and personality
It is not possible that your product or service could be everything to everyone, especially at the starting point. So it is important that you must find your focus and let that inform all other parts of your business as your build it.
Choose the right product name
What should be your product name? It depends all on the kind of your product that your want to launch, you can also make a case that your product name matters a lot or very little.
As I said before that a product is so more than its name. But the personality, actions and reputation of your product are really what give the name meaning in the competitive market. But as a business owner and your product name are one of the big and first commitments that you have to make with your customers.
Your product name will also impact your logo, your domain, your marketing and your business trademark registration if you once decided to go that route. It is also very hard to trademark your genuine product name that literally can describe that what you sell to your customers.
You must get a business name that is hard to intimate and even harder to confuse with existing bid players in the competitive market. In case you have many plans that can expand the product lines that you offer down the road and must consider that your keep your product name broad so that it is easier to pivot if you chose a product name that is based on your product category.
Pick the right product color and fonts
Once you are done with getting a perfect name for your product so now it is time to think about that how you will visually represent your product including its name and typography. This will come in handy when it comes to start and build your business website.
At this point its time to pick up the good-looking fonts that we  use on your product website. We pick two fonts at most to avoid unnecessarily confusing visitors like one for your website heading and the other for  the body text but this does not include the font we use in your product logo.
Design your product logo
A product logo is one of the first things that comes to mind when we think about building a product brand. After all, a logo is the face of any product or brand and it could be everywhere that your product exists.
Apply, extend and evolve your product brand as you grow
Building a product brand does not stop with creating a logo or even with your product launch. After the launch of your brand now your brand needs to exist and remain consistent wherever your audience or customers interact with y0u from the theme you choose for your business website to the marketing you do to customer service to the way you package and ship your products. Now all you can do is to put your best foot in front at every turn and just try to resonate with your potential audience. But hopefully, at this point, you just have the tools, knowledge and resources to start.
What is social media branding?
Social media is one of the best and powerful tools to market your product and help to stand out from the crowd in the competitive market. When social media branding is done in a perfect way it can help you to connect your target audience optimally.
Social media branding forms a natural and essential part of your overall marketing efforts on the best social media platforms including Facebook, Instagram, Twitter, and Linkedln. The role of social media in building a brand is extremely important. With social media platforms, all customers or audience can share their opinions with the brand owner, firms have many ways to connect with their audience but social media branding increases the amount of your brand exposure and increases traffic to your business.
Social media branding helps to develop loyal and potential audiences and can generate leads for your business. Social media branding not only helps your business to connect with your consumers more engagingly and sincerely, but it also allows your business to provide your audience with a call to action and reinforces a deep connection.
What is branding in business?
Branding is very important for establishing your business because it not only makes a memorable impression on your customers but it also allows your customers to know more about your business than what they can expect from your company.
Branding is the best way to distinguish your business in the competitive market and clarify what your brand offer that makes your brand a better choice. Your brand is built to be a true representation of who you are as a brand and how you wish to be perceived.
There is a number of areas that can be used to developing a brand such as advertising, social responsibility, visuals, and customer service. All of these elements can work together to make a unique, responsible, loyal, and attention-seeking brand in the competitive market. Branding of a business is a continuous process as it never stops. People, markets, and businesses are constantly changing and your brand must evolve to keep its pace in the market.
Branding is a structural process where you should first identify what your goals are and what you want to be to your stakeholder, you should create your brand strategy to position your business accordingly, and then manage constantly that influences your brand positioning.
Branding is a critical part to set your business because it makes an overall impact on your business, it also can change that how people will perceive your brand and help to increase your brand value but it also can do the opposite if it is not done correctly.
What is digital branding?
A brand without digital marketing in the competitive market is like a car without tires on the road, so it is not going to get anywhere fast. Branding of a business is the creative, strategic process to tell the potential audience that what your brand is all about like who you are, what you care about, why they should trust your brand, and that what they can expect from your company.
After all, you have started your brand that has a number of qualities in it and it should be your number one priority. Digital branding is that how you design and build your brand online through websites, apps, social media platforms, videos, and more. Digital branding consists of a combination of digital marketing and internet branding to develop your brand as an online brand.
In this digital era, we all are using devices constantly, most of us engage with the whole world through the lens of the internet that makes it critically important for brands to reach your targeted audience and then convert your on-time user into long-term loyal customers.
Digital branding is something that enables any business to make its presence anywhere in the whole w0rld even in the palm of anyone's hand.
Why content writing is important for branding?
If you just started your business then one of the most significant aspects for your business success is brand awareness and brand building. Because this is something that directly impacts your business brand awareness that how you are acquired like a business by a number of customers and clients.
So you have to know that your brand building is not an overnight process it is a chief goal to be achieved by any brand and content writing is the best way for this purpose. Posting informative content regularly on your business website and social media platforms helps to let the audience know that what your business is all about, what you do, and what services to will going to provide them.
Content writing regularly updates your business website with written blog pots about the services you provide, this drives the audience to keep the site and interested to know more and more about your brand or services and keep their mind to avail your services or products. The best online content will always be shared if it is unique, informative, and full of values according to your customer's need and it is a fact.
Content that will be updated on your business website should target keywords with high search volumes. You should have content that grabs attention with its headlines and you will be sure that audience will check it out and click to read the full article. Establishing a brand and selling your products can take time so you should discover new techniques to get customers on your side and let them tell more about what you are selling, posting content on different channels will help to do this.
You can use your business social accounts, newsletters, blog, and website to create engaging, well–written, informative and useful content that relates to your brand that tells your potential audience that you are present. Good content writing will help you to spread awareness of your brand to your audience.