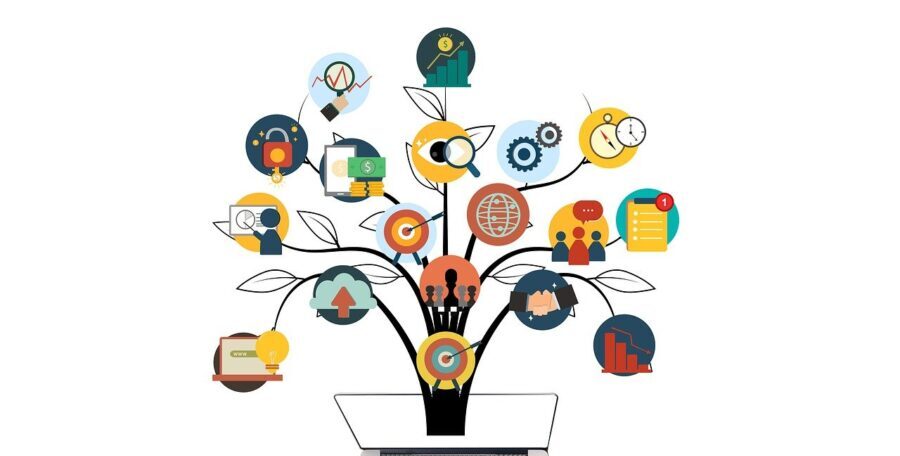 Everybody knows that a strong brand is very important. But branding is something that startup companies are constantly hearing. Everyone has different ideas or strategies of branding like some people think it is simply the fonts and colors that a company decides to use.
Benefits of Branding
In case if you have got a real understanding of what a brand is then you must know that it should include at least some of the following things that we are going to mention below
Logo designs
Marketing
Storefront
Social media management
Customer Care service
Culture and environment of the company
Slogans and taglines
Pricing and quality of the products
You also must know that a strong brand does not always take millions of dollars but it takes a lot of research, time, and creativity.
(Most Affordable) Web Development Services in Chandigarh
What are the 4 brand benefits?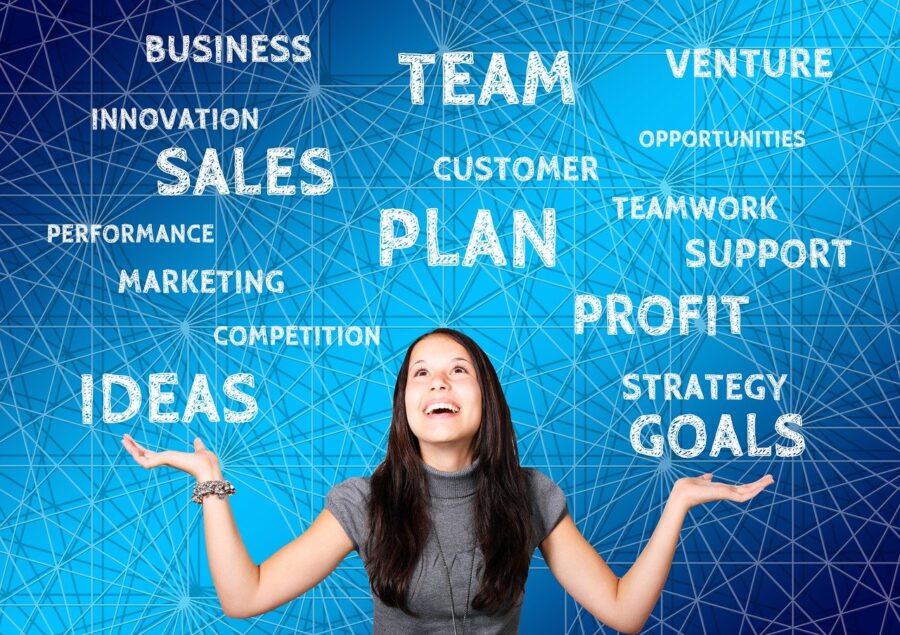 There are several benefits of having a strong brand and a strong brand is all about consistent and recognizable company expressions that offer not just products and services but also meaning. In other words, a strong brand is the core of a company's success.
But a strong branding takes relentless effort and time to build a brand and you must remember that a strong brand can increase the value of the company and it can provide employees with motivation, orientation, and belonging. A strong brand also allows you to raise prices and can acquire new customers.
Now here we discuss 4 major benefits of a strong brand-
Better customer recognition
You should know that never underestimate the power of familiarity, because when a customer is shopping and sees the unmistakable logo, colors, images, and topography of a particular brand then they can recognize that they are more likely to go for that product. Because it is eye-catching, familiar, and attention-seeking and having a strong brand can build customer recognition.
Customers are far more likely to go with a brand that they can recognize over something unfamiliar even if they do not know a great or discount about your company at the time.
Customer loyalty
With strong branding, you can gain your customer's trust and trust is a pillar of customer loyalty. Your brand attracts customers because they can tell what you stand for which helps them to feel connected to your company and when they feel connected to you they are expected to be more loyal to your brand.
In return, loyal customers drive revenue as they are more likely to make repeat purchases or take regular services and can draw in new clients or targeted customers to your business or brand.
(Affordable) Web Development, Designing Services in Shimla
Marketing efforts and promotes consistency
When you are going to have consistent branding then your future business efforts always have a clear path to follow. You will spend less time coming up with ways to present yourself and more time to ensure that you are consistently delivering high-quality products or services.
Apart from competitors in the market
There is a number of brands globally and there is no way to quantify them but there are certainly a lot. In this case, only  strong branding can help you to stand out from the crowd in the competitive market and help your brand to gain an edge.
Your brand identity helps you to differentiate from others in the market especially in industries where it is not easy to stand out because you offer similar products to them. If you have a unique identity then only you can still offer those similar products but your unique brand personality and reputation are the major things that seal the deal.
Why is branding so important?
Branding is something that shapes your brand in a new form with skill, creativity and strategy. Only a brand can make the identity that can set itself apart from the others in the competitive market and can make a connection with its audience. Strong branding is the thing that gives your brand a reputation and a good future because of its importance.
You should build a strong brand right from the beginning so that it can consistently maintain it as they grow. In case you are asking that why is branding so important? then we are going to answer your question. Here we give you some main reasons-
Branding Agency in Kerala: (Affordable Marketing Services)
Strong branding provides you purpose and direction
Your brand can be whatever but make sure that there are goals and meaning behind it. Strong branding is more than just a logo, colors and font. A successful brand has well-made missions, values and visions.
But it is not for big businesses, small brands can also take a casual approach while developing. Your ethics play a major role in upholding your brand identity and communicating it with others.
Strong branding builds an emotional connection
By creating yourself as a brand you can connect with the audience, employees, and the public. This connection is a gradual process that takes time but it starts by building a good reputation and by letting your audience get to know about you and your brand goals. Sometimes strong branding comes from creating the essence of your brand unexpectedly.
Strong branding builds confidence
Strong branding needs strategy and creativity. Branding also gives you a chance if you want to tell your customers that what makes you "you" then confidence is essential. You must know that some of the successful brands in the world got to where they are now because of a sense of confidence but not because they were providing a unique product or service.
Strong branding unites an audience

Strong branding creates a deep and personal reflection of a brand on its audience. When you unite customers around their needs and your values then your strong connection with your audience ensures brand loyalty which leads your brand to brand longevity. With the benefits of strong branding, you can establish yourself as a leader in your particular industry.
Strong branding builds financial value
The financial value of any business is due to the branding of the company and strong branding often guarantees the future of your business. If your company is in the position to borrow funds for expansion then your business perceived as more valuable will make the process advantageous for the owner of the business.
The greater the business's devotion to building its brand value than the better the financial return from its efforts. A consistent and unified brand means learning and growth for any future expansion.
Web Development Services in Mumbai: (Affordable Business Websites)
What are branding advantages and disadvantages?
A good and loyal brand reflects the benefits of your product or services and can build recognition and loyalty in your existing customers and targeted audience. But branding is an expansive and time taking process and it is difficult to undo it the business's direction changes.
So now we are going to discuss some advantages and disadvantages of branding-
Advantages
Boosts loyalty and awareness
Strong branding helps customers to develop a picture that contains the characteristics and qualities of the business owner who wants customers to accompany their business products or services by reinforcing the acquisition of merchandise within the consumer's mind.
A brand can increase the memorability of your product or service and may build repeat business. This all helps you to realize a wider customer base that increases revenue growth and sales of your business.
Protection from competition
Branding provides a definite amount of legal protection in the competitive market because of the trademark law. A trademark can be a unique word, symbol or device that can distinguish your business from the others.
Companies can trademark their business name as long as they use it when they advertising their business to their customers. If you register your brand as a trademark then it allows you to bring legal action against any competitors that try to encroach on your brand.
Long term emphasis
Strong branding offers stability in a business. By delivering messages about the value of your products or services that can fulfill the commitments. Customers tend to migrate towards brands that are easily recognizable and trusted by the time. Strong branding also insulates you from the risks of a slumping economy.
Best Branding (Design & Advertising) Agency in Delhi
Supports during the crisis
Strong brands have the ability to survive during a time of crisis, they can handle crises easily. Because customers have a strong trust and confidence in these brands and this confidence is developed by delivering quality and superior products or services over the years.
So if there is any quality issue and fault in their products or services then customers support them in their unpleasant times.
Disadvantages
High costs
The major drawback of branding is that it is expensive to develop. Your investment provides a huge return to justify the costs but this is not guaranteed. Companies that build strong brands do so over time through regular investments in branding and they invest in market research and product development that can offer you high quality.
These huge costs leave a little room for error in buying, pricing and forecasting sales. Business owners might feel pressured to increase the price of their products to compensate for the increased expense which can cause customers to switch the products.
Limited flexibility
If necessary evil of defining a product or service of a company can limit your flexibility moving forward. For example, if you have struggled in some of its attempts in developing and promoting products or services then you must be ingrained as a leader in that product category that it is difficult for customers to see the company as a marketer of any product.
Many companies have been able to extend brands in some cases by highlighting the company's strengths over the product's attachments.
Top Best Branding Agency in Bangalore (Affordable Services)
It is tough to change

If a business wants to change direction with its product or wants to target a new audience then an established brand can make it tough to change the image of the business or company.
In case a company undergoes a public scandal then a strong brand only makes it easier and smoother for customers to associate the business with some past wrongdoings. On the other hand brands or company's names can be changed but it is an expansive and time taking process.