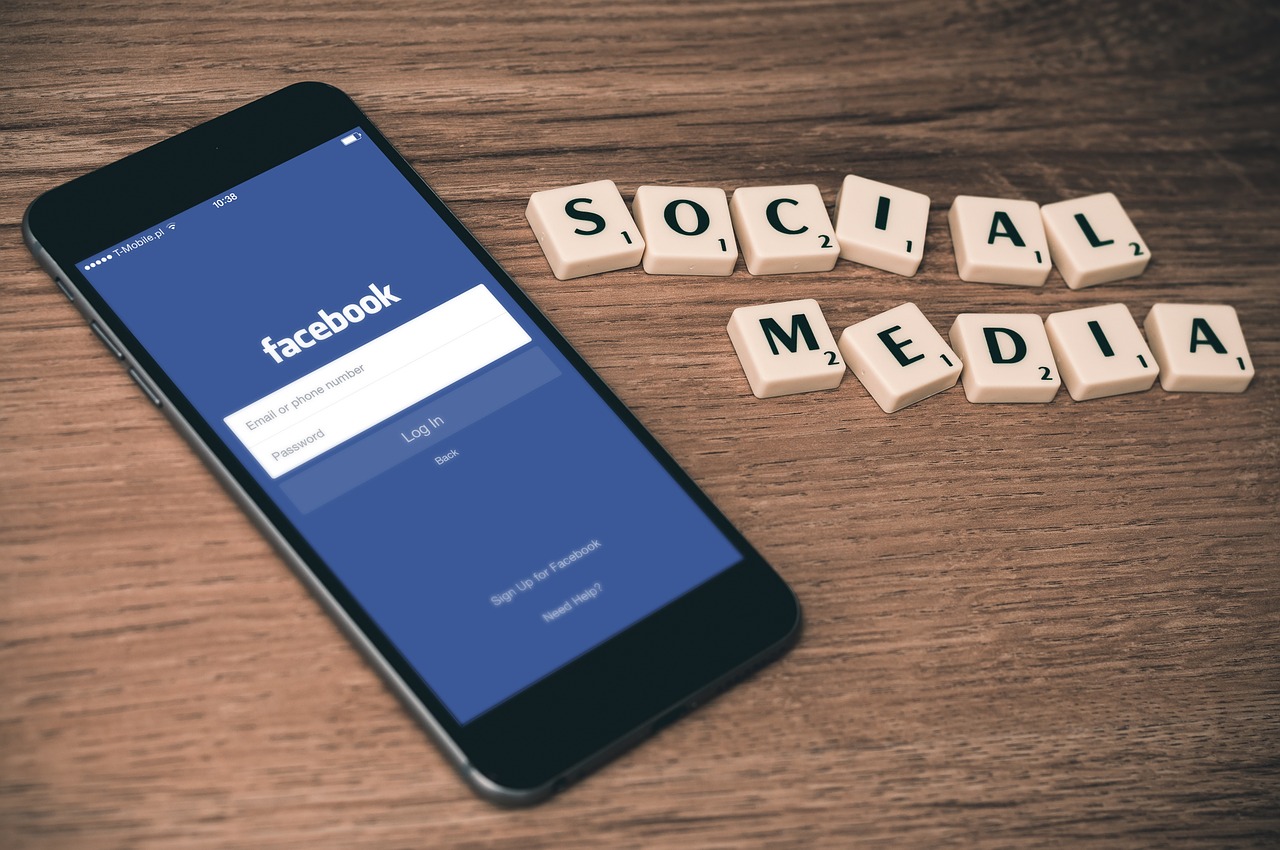 Facebook is one of the social media platforms that has one of the largest audiences with more than 2.910 billion monthly active users worldwide and Facebook has a robust advertising platform to match. It is now a secret that Facebook is our favorite advertising platform and we love Facebook advertisements because of their ease of use, vast targeting options and they generate the most leads and sales for a business. Facebook rolled out Leads advertisements to help overcome people's apprehension about filling out forms. Lead advertisements allow advertisers to gather information from prospects directly from mobile advertisements. Instead of sending traffic to a landing page where visitors manually fill out a form and press submit then they click on the advertisements, their information such as email and name is pre-populated and they hit submit. All this is done within the Facebook platform.
Facebook Lead Generation in Social Media Marketing
Facebook Lead Advertisement is a product that is rolled out a few years ago to help advertisers capitalize on its massive audience to get better conversion rates for campaigns. It is a tool specially designed to collect leads at a lower price, that allows gathering information from prospects' mobile as well as desktop advertisements.
About 98.5% of Facebook users access the platform via mobile devices on a monthly basis. Although most Facebook users get access to the social media platform through a mobile device, the conversion rate of the advertisements is much higher on desktops, with only around 34% user conversion from mobile devices.
How do Facebook Lead Advertisements work?
First, we should know how Facebook Lead Advertisements work. The conversion of leads consisted of various steps, which at some point redirected the user from the social media environment to an external landing page, where the user has to interact with a call to action and provide their personal details.  This resulted in an unsuccessful conversion and due to the fact that users were not willing to exchange the safe social media platform for the untrusted external atmosphere.
With Facebook Lead Advertisements, all this trouble disappears and when the user clicks on the target advertisements, a pop-up window show inside the platform itself with already pre-filled user data. In most cases, the user just has to confirm its data and gets automatically acquired as a new lead.
Facebook Conversions API
Facebook Conversions API, formally known as Facebook Server-Side API and is created to help businesses to maintain data privacy and deliver personalized advertising experiences to audiences and customers. Facebook Conversions API works when a visitor lands on a website having a Facebook pixel and the Pixel records the customer's data in cookies, which is also known as the first party.
The server saves the information in the same way it saves the IP address, Google Analytics client identification, user agent and some other parameters. When the customer or audience triggers an event then the server sends a request with the customer's or audience's data and the event to the Facebook server. With Facebook Cnverisons API, we can also track events such as leads, affiliate payments, locations, form submissions, phone calls, email subscriptions, purchases, locations and subscription changes. Facebook's Conversions API has a different set of benefits than browser Pixel simply does not. Some of the benefits include a better overview of omnichannel customer journeys.
This also can be done by conquering things that used to be challenging for event tracking including bad network connections and long loading time for Adblockers and pages. To get the most out of Facebook Conversions API, you are going to want to integrate it with your favorite CRM. Connecting Conversions API to your CRM allows you to transfer data to Facebook to ensure that results are being recorded properly.
Facebook Lead Advertisements and GDPR
With the introduction of new rules and regulations to protect people's personal information, like the GDPR in Europe, the CCPA in California and others. It is important for advertisers to stay updated on how to keep advertising safe on Facebook. This does not mean that complying with the GDPR best practices limits advertisers in any way.
Regarding Facebook Lead Advertisements, to successfully comply with the GDPR regulation and advertisers need to get users' permission to use that information, to be transparent about how they are going to use it. In Facebook Lead Advertisements, as a company, you have to link your privacy policy in the advertisement to collect consent to use the data.
You have to know that your Facebook Lead Advertisements must not violate Facebook's Community Standards. Facebook Lead Advertisements are still effective and have dramatically reduced the cost per lead across all industries. You can use Facebook Lead Advertisements to collect different information from potential leads anywhere in your sales funnel. It is suitable for various industries like retail or e-commerce businesses to offer deals, offers and coupons. The automobile industry can use it to share information about new models of cars, schedule test drives and provide maintenance deals. Profesional, financial or Education services can also use it to collect data on people who are interested in their services. The effectiveness of Facebook Lead Advertisements has made it one of the most powerful equipments for establishing high converting lead generation campaigns.
Reasons, why you need Facebook, Leads Advertisements for campaigns
Facebook Lead Advertisements are optimized for mobile: Facebook Lead Advertisements for marketing campaigns will help you to reach more close to your target audience and it banishes the possibility of making advertisements strictly for mobile because it comes with a mobile version pre-built.
Facebook Lead Advertisements help reach target prospects: You do not have to speculate with Facebook Lead Advertisements. It is designed in such as way that it is easy to reach your targeted audience with your niche. This can be possible through audience selection and optimization tools on Facebook Lead Advertisements. You can also show your advertisements to users that have a high probability of filling out your form. This makes your advertisements targeted to prospects who are likely to convert to customers in the long term.
Facebook Lead Advertisements create brand awareness: Facebook is one of the biggest social media platforms and it is just the right place to establish your brand awareness as it makes the entire method of making your audience and changing it into leads straightforwardly because it will be.
Facebook Lead Advertisements are cheaper than direct advertising: There is no doubt that using Facebook Leads Advertisements can definitely save money off your advertising campaign budget. It is based on research that Facebook Lead Advertisements reduce the cost per lead dramatically.
Facebook Lead Advertisements save time: When Facebook presented Lead Advertisements announced it as a tap tap has done feature and it literally is. It saves the user's time but also yours and it has made it fast and easy for your to get and manage your leads.
Facebook Lead Advertisements are a fully customizable tool: It is possible to customize Facebook's instant form with various fields like people, business, size, the field of study, etc. when creating an advertisements campaign.
Facebook Lead Advertisements remove conversion friction: The advertisements are designed with a pre-built form to be filled right on the Facebook platform and this eliminates the need to redirect users to your landing page and he's to increase your conversions. It also helps to reduce the money you would have spent on establishing landing pages for your advertisements.
Facebook Lead Generation is a massive and high converting audience: Facebook is one of the largest social media networks and this means you can reach a huge number of audiences in your niche on the platform.
How much will a Facebook Lead Generation Campaign cost?
You should keep in mind that there is no final answer to this question. There is a number of factors that can affect how much Facebook Lead Generation campaigns can cost, your audience, bidding strategies and relevance scores.
Facebook Lead Advertisements VS Conversion Advertisements
Facebook Lead Advertisements is not the only option that is offered by Facebook. Inside your Facebook Advertisement Manager, you can choose another type of advertisement objective such as Conversion. There is a number of people who are confused between the two, but there is a fundamental difference between them: Facebook Lead Advertisements allows you to make a form and collect lead data with Facebook, without redirecting users to external pages.
Conversion Advertisements direct people off of Facebook to a website or landing page in order to get the advertisement os promoting. With Conversion Advertisements, you can control the page users are going to and can add additional information to that page for them. Although, you automatically add more steps to the user's path and may result in users leaving the page.
How to Design the Lead Advertisements
You should follow the following steps to Design the Leas Advertisements-
Step 1.   Choose a format
There are two main formats of Facebook Lead Advertisements and single image or video. For this content, you will use a single image or video option.
Step 2.  Select the right image
This is the next step and it is to choose the right image that goes along with an advertisement. You can get free stock images from Facebook and if you have a particular image you want to use upload it.
Step 3.   Add the text and opt for the CTA
You have to make an attractive text that will draw people to your advertisements. You can also choose a CTA that applies to your offer such as Apply now, Book now Load more and Download, etc.
Step 4.  Make a Lead form
This is one of the most important steps in the advertisement creation process. It is time to design the lead form. You have to click on New form and the form will come up. The form has the into, the questions, user information and the custom questions. The form type is where you select the form you want based on the higher or volume intent.
You should select the type that fits your marketing campaign. The next section is where you have to add the URL of your company's privacy policy and custom disclaimer.
Step 5. Now move to the last section
At this point, you are done with making your Facebook Lead Advertisements.
It doe not matter if you are an expert Facebook Advertiser or if you are a newbie to marketing your business by following this article you can create Facebook Lead Advertisements that convert and know all about Facebook Lead Advertisements Generation.